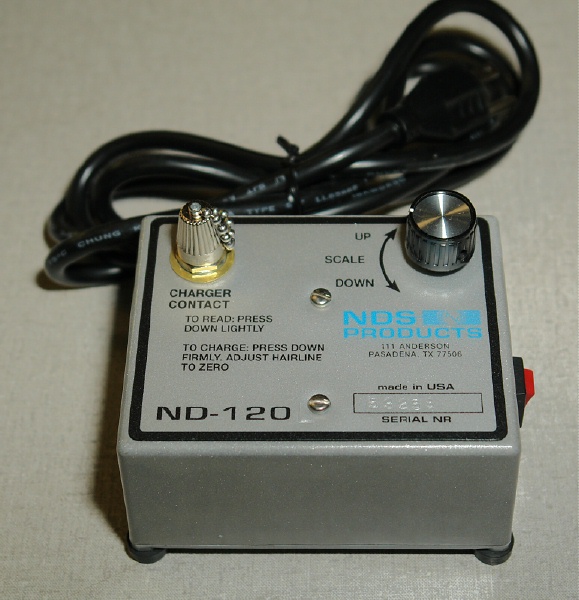 120V AC Direct Reading Dosimeter Charger
Durable, Compact Aluminum Case with Four Rubber Feet
Compatible witl all Direct Reading Dosimeters
Extra Long Life lamp. Optional Model ND-120L uses white LED source for 10,000 hours of life.
AC On/Off Switch, DC Power Activated by Contact with Dosimeter
Six Foot Power Cord, No Batteries
220V AC Version also Available
Operating Temperature: -20 to 50 °C (-4 to 122 °F), Humidity: Non-Condensing 95%

4.6"L x 3.6"W x 3.4"H
1 Pound, 11.5 Ounces
Option: ND-120L Uses long life LED light source.